I updated my comic strip for the first time on March 31, 2003, seven months after getting married (to the greatest husband ever) and nine months after I began drawing it. My daughter, Wednesday, was born eight months before the strip ended. I updated my second webcomic for the first time on October 1, 2009; I had been working on it for two years before officially announcing it.
Drop by my forums or Open Diary to read more about me, or send me an e-mail if you want to say "hi." Links to all my other online projects are here, at my main site.
Here are me and Wednesday in 2010!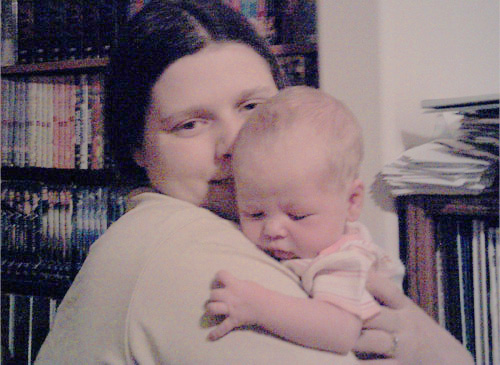 First Strip Previous Strip Next Strip Last Strip